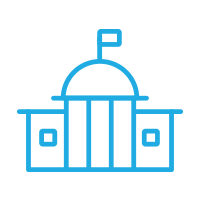 This week, as part of the bipartisan funding agreement for Fiscal Year 2020, which has now been passed by the House and the Senate, Congress announced investments of more than $1.1 billion in additional funding for child care, Head Start, and Early Head Start! With $550 million more for CCDBG in particular, states will be able to build on their progress towards ensuring equitable access to high-quality child care for all families who need it.
Other highlights for early childhood education and educators in the bill include increases of:
$550 million for Head Start, including $100 million for Early Head Start

$450 million for Title I (which can include spending on ECE)

$76 million for teacher professional development grants (Title II-A)

$25 million for Preschool Development Grants

$20 million for Career and Technical Education State Grants (

check out this webinar

 for more on why ECE and CTE belong together!)

$10 million for Parts B and C in IDEA

$7 million for Teacher Quality Partnership grants

$3 million for CCAMPIS, which supports child care for student parents

$150 for the maximum Pell grant, which helps students on their way to becoming early childhood educators

Stay tuned in January for more ways you can act to:
Thank your federally elected officials for increasing investments in early childhood education and educators as a crucial step towards fully funding a high-quality early childhood system;
Encourage them to cosponsor legislation that supports children, families, and educators, such as the Child Care for Working Families Act and the College Affordability Act; and
Work with your state elected officials to do their part to grow investments in children, families, and educators as well!
Thanks to You!
But we're not only thanking Congress today—we are thanking YOU! This increase is because of YOUR calls, emails, op-eds, videos, and visits telling your members of Congress not only about why they need to #FundChildCare but also about all the good things that happen when they do. Your voice mattered—and we are grateful to you for using it on behalf of our nation's children, families, and educators!
Your state team awaits you! Join your fellow educators, advocates, and allies for NAEYC's 2020 Public Policy Forum from February 23-25 in Washington, DC. Visit www.naeyc.org/events/policy-forum to learn more, contact your state team lead, and register today to be part of a powerful network advancing equitable access to high-quality early childhood education!
And We Will Too!
From attending last week's White House Summit on Child Care and Paid Leave to submitting comments to the Administration for Children and Families in the Department of Health and Human Services and the Office of Civil Rights in the Department of Education, NAEYC is celebrating positive investments for children, families, and educators while simultaneously elevating our grave opposition to discriminatory policy actions that are harming these same children and families, with disproportionate impacts on families who are immigrants, low-income, LGBTQ, and/or from communities of color.
Check out NAEYC's:
And thanks to the many partner organizations and Affiliates throughout the country for submitting comments on these important issues as well! You can check out all the comments that were submitted on child care here and civil rights data collection here.
Before you go, check out these partner resources for some vacation reading: