National Voter Registration Day is on September 24, 2019!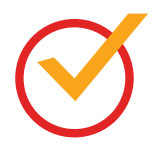 We know one vote can determine a winner. We also know that in every election, millions of people are unable to make their voices heard because they are not registered to vote or have not updated their voter registrations. That's a problem that early childhood educators can help to solve—and with National Voter Registration Day just over two weeks away, you can get started today!
Take Action to Be #VoteReady:
Make sure you tag @SupportEarlyEd and use the #NationalVoterRegistrationDay and #ECEWins hashtags so we can feature you on our social media accounts.
Plus, you can share details and pictures from your National Voter Registration Day celebrations by sending a note to advocacy@naeyc.org. We love getting messages from you!
The clock is ticking—let's come together to help make this National Voter Registration Day better than ever!