LOOKING BACK AT 2018
As we gear up to welcome our new and returning elected officials with Early Ed Takes Congress at NAEYC's 2019 Public Policy Forum, it is important to look back on what we did last year, and the impact our activities had.
2018 was a big year with some big wins for early childhood education and educators. Click the link below to see how we celebrated funding victories in Congress, advocated across the nation with the support of our affiliates and partners, and saw the impact of #ECEwins across our online community!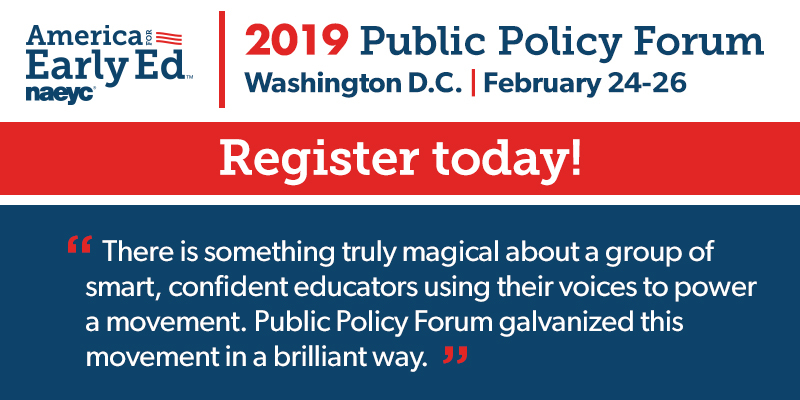 January 31 is the Final Deadline for Registration
Today is the last day to register for NAEYC's 2019 Public Policy Forum! Join hundreds of other advocates as we educate Congress on the importance of investing in high-quality early education.